JPM Interactive Launches Free-to-Play Website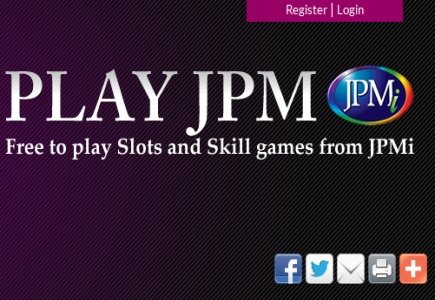 AWP games developer will showcase products and entertain players at Playjpm website
JPM Interactive, AWP (amusement with prizes) games developer, has launched a freemium website titled Playjpm. The site will provide a range of popular traditional titles along with fresh content available to international online player community.
As the company's spokesman Andrew Davies said this week: "JPMi is a unique content provider. We have a 40 year heritage during which we&ve entertained players with a succession of iconic titles. The JPM formula of low-tech AWP style games serves up fun and entertainment for the casual player, whilst at the same time delivering depth and engagement to the core player."
According to Davies the games will improve player engagement by broadening the base of participating operators, extending lifetime returns, and above all making players more comfortable when gambling online.
The site offers a choice of playing on site for free or otherwise clicking through to licensee casinos where real money action is available if desired. The Playjpm websitealso hosts tournaments and special promotions.
"We&ve just included the three very latest Max Power titles – Turbo, Criss Cross Cash and Eldorado. The Max Power games are feature rich multi stake games offering multiple win lines and an exciting new progressive jackpot feature," said Davies adding that the new site will be promoted through social and online media.
Top Mahjong Sites
Recent additions
Popular